Summer@CIP Experience Independence and Get a Taste of College Life
CIP Summer Programs help high school students with autism, ADHD, and other learning differences learn valuable skills to make a successful transition to college and beyond
"The Summer program at CIP was ideal for my teen—it was a  perfect first 'away' experience and an excellent balance of independence with appropriate supports. The staff was great and truly worked with his individual needs!"
–Mother of Jacob A.
CIP Summer Student

Since 2009, Summer@CIP has helped hundreds of students with learning differences prepare for their next steps; whether it's attending a college, preparing for the workforce, or learning to live independently. 

Summer@CIP provides young adults with autism and learning differences the opportunity to further develop the valuable skills necessary for making a well-prepared transition.

Throughout our two-week sessions, 30+ fun and exciting activities are planned based on your student's area of interest. Spend some time outdoors this summer hiking, swimming, and exploring local highlights.
Past students have enjoyed ropes courses, theme parks, and professional sports outings. Participants will also have some scheduled downtime to relax and socialize with peers.

Summer@CIP welcomes participants entering high school grades 10, 11, & 12 in the Fall, as well as recent high school graduates to apply. Generally, each program has up to 30 participants, and all students are assessed to ensure a proper fit. Applications are considered for the program on a rolling basis until capacity is reached at each of the program locations. Learn more about admissions
Example Weekly Student Schedule
A Week in the Life – Summer@CIP Students are active in the direction of their lives. View an example weekly student schedule to find our how CIP supports young adults with Asperger's, ADHD and other special needs while they pursue college, employment, and independent living.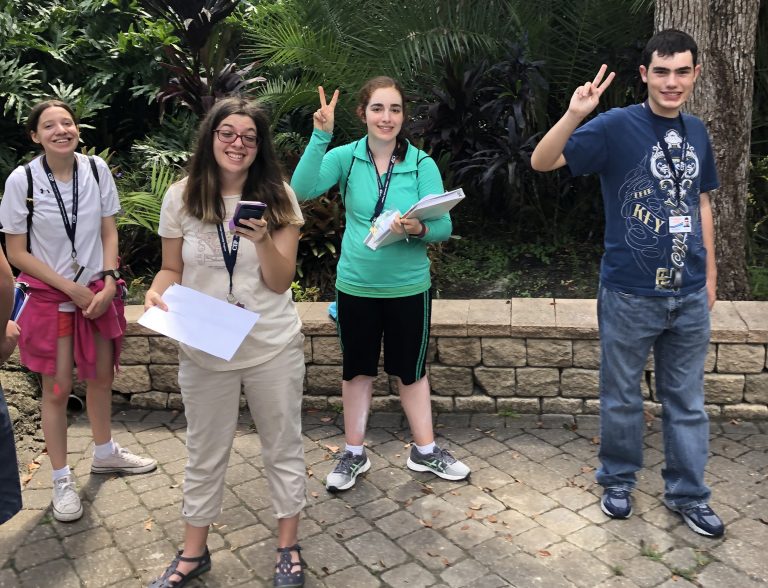 Will YOU be the video contest winner for 2022!?
Our 2021 video contest winners did a great job explaining why they want to attend our Summer@CIP program – check them out!