Careers Opportunities at CIP
Our dedicated and talented team helps prepare young adults with autism, ADHD, and other learning differences for success - Join us!
Why CIP? Because you can experience what it's like to make a difference in the lives of our extraordinary students. Since 1984, we've been delivering on our vision to challenge the norms of what young adults with learning differences can achieve. We're always looking for people with a passion for making a difference, who can help us continue to deliver on that vision.
We offer full- and part-time positions across a broad range of curriculum areas during regular educational hours, but also offer seasonal, evening, and weekend roles at five locations across the country.
To view our current openings, please search via the link below. We encourage you to apply!
Or, if you don't see anything available in your area right now, we encourage you to send us an email at careers@cipworldwide.org telling us about yourself and why you want to add value to our team!
CIP's Core Values anchor every aspect of our business in a set of commonly-held beliefs and commitments. They represent what our company stands for, what values our team of employees embody. These statements are deeply ingrained in our culture, guiding employee behavior, company decisions and actions.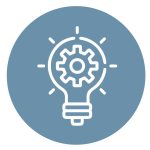 We leverage new and existing ways and means to problem solve and create winning outcomes. We channel creativity to maintain our focus on outcomes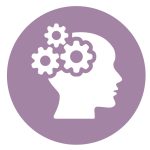 REFRAME OBSTACLES Into Opportunities
We are optimistic, think positive, and stay open to the unlimited possibilities in front of us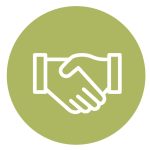 We aim to be the best and know what we're up against. We are clear about our accountabilities and strive to uphold our commitments and follow-through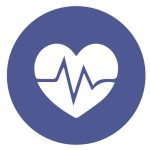 Respect Differences & the Journey
We recognize and embrace the value of differences at all levels: in our team, in each other, and in ourselves
Comprehensive Full-Time Benefits
In addition to competitive compensation, CIP offers reimbursement for tuition and professional development expenses, a 401(k) with company match, ample paid time off, and much besides.  Below is a full list of our current benefits:
Health Insurance

Health Savings Account (HSA)

Dental Insurance
Life Insurance
Short-term Disability
Long-term Disability
Vision Insurance
AFLAC
401(k) Plan with company match

Tuition and Professional Development Assistance

Fitness Reimbursement
Plum Benefits Discount Plan
In-Service Training Days

Employee Assistance Program

Paid Vacation time
Paid Sick days
Paid Personal days
Paid Bereavement days
Paid Holidays (12 per year)
Premium Holiday Pay
Milestone Anniversary Bonuses
Our team members come from a diverse background of psychology, counseling, teaching, administration, and related human service fields. All share a passion for working with young adults on the autism spectrum or with learning differences. We understand the unique strengths and challenges that each student can possess.
As Director of Learning & Development, Sharona partners closely with Human Resources to oversee employee training, onboarding, and other learning initiatives. Sharona is responsible for leading and managing key interactions across the family journey to deliver favorable experiences and results for our families.
Sharona Sommer
Director of Learning & Development
As a National Enrollment Specialist, Alex increases community awareness about the program and assists potential families throughout the admissions process. She is oftentimes the first point of contact for families interested in learning more about the program and helps them make an informed decision about the next steps for their young adults' future.
Alex Diaz
National Enrollment Specialist
As a Summer Admissions Coordinator at CIP, Alicia helps families and students with the summer admissions process. Her goal is to provide an opportunity over the summer for hundreds of students to successfully prepare for their next steps; whether it's attending a college, preparing for the workforce, or learning to live independently.
Alicia Bourdon
Summer Admissions Coordinator
In his role as Assistant Program Director, Matt collaborates with each department, providing students with opportunities to learn key skills and have positive outcomes. Matt is passionate about providing a culture that reflects CIP's Core Values, teamwork, respect, grown and community.
Matt Kosiorek
Assistant Program Director, CIP Berkshire
In her role as a Student Support Specialist, Stacey helps coach young men and women at CIP to support the achievement of their goals across all areas, including academics, social skills, life skills, wellness, and careers.
Stacey LaMontagne
Student Support Specialist, CIP Brevard